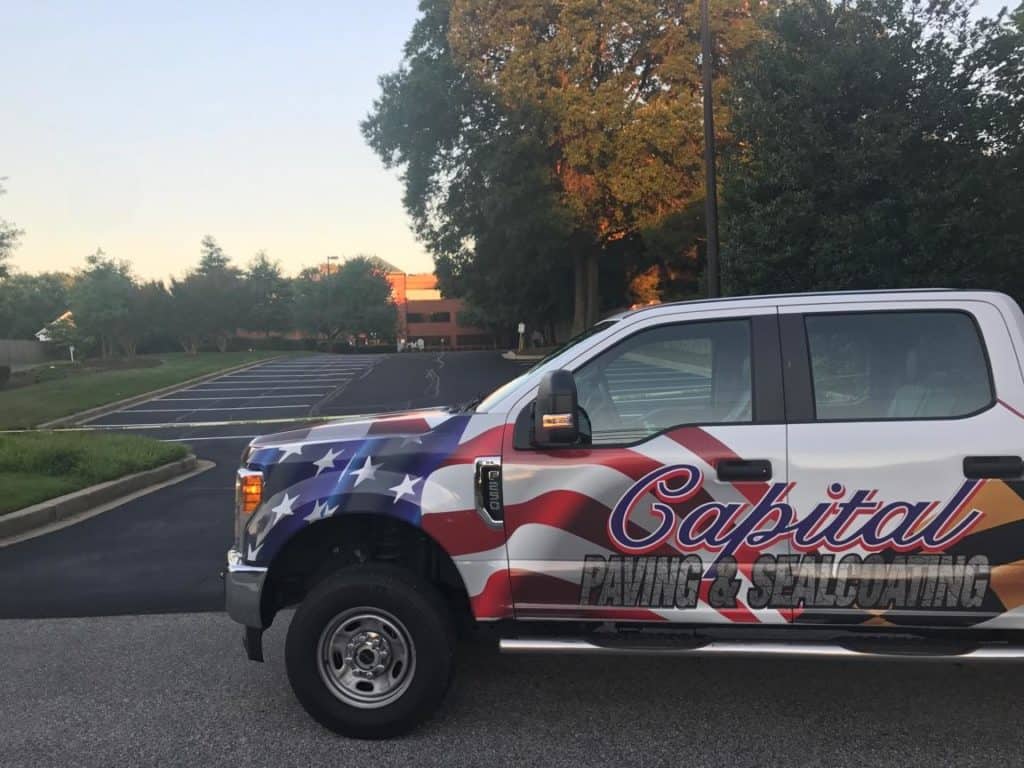 Revitalize your property with our asphalt, interlocking pavers, or sealcoating services!
Since 1956, our family business has offered asphalt paving services from Florida to Maryland. We've now been serving Annapolis and all of Anne Arundel County for over 20 years. We pride ourselves on being a company large enough to handle all commercial projects but maintaining the values and customer loyalty of a small, independent business.
Full-Service Paving Company
Capital Paving & Sealcoating is your local asphalt maintenance company, doing everything from crack filling and patching to line striping. We realize that truly maintaining the health of your driveway also requires services like preventing soil erosion and quickly removing natural elements; therefore, we also offer services such as retaining wall construction and snow plowing. Whatever your project goals are, we have the skills you need. For those looking for that something extra, we're the team for you. Give us a call today so we can set up your initial consultation and begin planning your project.
From seal coating to new asphalt paving with interlocking paver sidewalks engraved with your company logo, we do it all, while ensuring we meet the budget requests of local homeowners and business owners.
Whether you need a brand new driveway or repairs to an exiting one, the team at Capital Paving & Sealcoating is ready, equipped, and able. So that are clients feel comfortable and confident before a project beings, we always provide an initial estimate and details regarding scope of the service. Company owners and operators Missouri and Frank Harrison will personally meet with you to answer any questions regarding the process of asphalt paving, the differences in the types of seal coat, or even help you design that new patio for the backyard. And in most cases, your estimate will be available on site.
Capital Paving is also an ICPI certified interlocking paver installer. Our mission is to create beautiful landscapes, sidewalks, patios, and driveways for those who are looking for something unique and well-built.
Contact us today in Annapolis, Maryland or surround areas, and request an estimate on paving services for your home or business.